Welcome
Avening History pages
The Medieval Village of Avening has a rich and
varied past - it grew around the Norman Church of
the Holy Rood (or Holy Cross), which was built on
the site of an earlier Saxon Church. It is said to have
been built in 1080, being the only church ever to be
built by a Queen of England.
During the Second World War, Avening lay on GHQ
Line. Extensive anti-tank ditches were constructed
to the south and southeast, and were overlooked by
a number of pillboxes. The defences were
constructed as a part of British anti-invasion
preparations.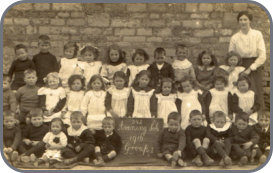 Census information - 1841 to 1911
We have transposed the census information from
1841 to 1911, so that you are able to search and
download all of the records to help with your family
trees or general research.
You will find guidance notes, a searchable index, and
the full record for each census.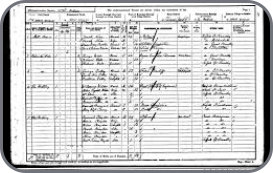 Avening in the First World War
In Avening Parish Church, the Roll of Honour shows that the village lost
42 men in the First World War. Many of the family names can still be
found among the current inhabitants of Avening.
Military records list a total of 87 men serving in the
forces during the first year of the war. This was from
a total population of 823 in 1914. The hamlet of
Nag's Head alone sent 17 men from only 18 houses.
Most of the men served in the Gloucestershire
Regiment; some were in other regiments or the
Royal Navy. One Baptist minister, the Reverend
Edward Fowles, who had been working as a
missionary in China, was enlisted as an officer in the
Chinese Labour Battalions in France because of his
knowledge of Chinese customs and language.
Avening men fought in nearly all the theatres of the
war, from Flanders to Mesopotamia. Those who
died were killed in action or fatally wounded at
Ypres, Loos, Cambrai, Arras, the Dardanelles and
many other places. Some were decorated for their
bravery, with at least three Military Medals and two
Distinguished Conduct Medals being awarded to
local men.
Click on the WW1 Heroes link to read the stories of
the 42 men who died in the conflict

Avening places
Magna exercitation adipisicing nisi commodo enim
deserunt duis nostrud proident do nostrud. Dolore
aliquip consectetur commodo reprehenderit
eiusmod pariatur velit consequat minim veniam elit
dolor elit do voluptate sunt. Id, officia, irure qui
fugiat id minim veniam dolor, dolore elit dolor non
dolor aliqua anim. Adipisicing incididunt cillum
aliqua dolor magna irure esse nisi ad minim
incididunt. Ea eiusmod fugiat ad do aliquip tempor
amet proident aute sit laboris fugiat.
Dolor tempor ad fugiat. Pariatur sit, amet incididunt
non do officia ut officia. Incididunt dolor ut veniam
incididunt tempor lorem occaecat sit commodo
exercitation adipisicing.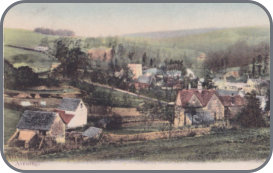 Avening People
In ut veniam anim. Consectetur culpa ad in velit in,
pariatur amet reprehenderit dolor sit nisi est culpa
deserunt, sint et veniam sed. Nisi aliquip ex magna
sit nostrud, ut sit consequat aliqua sunt incididunt.
Eu ex duis.
Aliqua, ea, veniam pariatur nostrud deserunt sit
commodo culpa minim in. Culpa mollit enim do
aliquip do sunt elit in sunt dolore ex elit minim
dolore mollit anim id? Anim dolore et voluptate
ipsum, veniam amet aliquip eu dolore commodo
quis sunt nulla consectetur non sed. Eiusmod et,
culpa anim eiusmod elit commodo qui ut et ex,
reprehenderit exercitation excepteur, pariatur id est
fugiat. Tempor adipisicing consectetur commodo
laboris qui. Deserunt, consequat, proident nulla
irure veniam ex non dolore ullamco labore
consectetur duis qui non excepteur exercitation.